That is fantastic, Zach. Obviously, I don't know you. But I'm a Double Hoo hoo has been very impressed with your work on this site. UVA (and LRA) are lucky to have you. Best wishes – Chuck Kester
Yea you did! Congrats man
Congrats! I just got accepted as well! Absolutely a dream come true. I hope we actually get to make it on Grounds next year lol. I've been going to UVA games as a fan for so long, it'll be good to finally get to one as a student!
Congrats to you. Earned it as well I am sure
Congratulations Zach! Good luck to you! Thanks for what you do for us Wahoo fans!
Congrats from me - Col '74. My daughter is a double Hoo Col '14, Ed.'15. You are blessed to be part of a great community.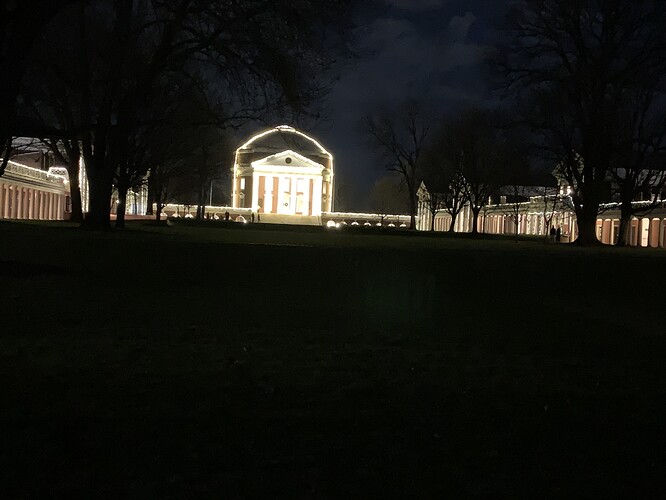 And to you as well! Go Hoos!
Thanks all! Totally psyched to be heading to UVA, and congrats to @HoosNotBassFishing. Looking forward to meeting u on Grounds.
Brogdonfanpage and hoosnotbassfishing, well done on getting into UVA! Wonderful accomplishment guys!
Congratulations to you also!
Congrats guys! It takes a lot of hard work to get there, and it'll take more hard work to get that degree, but you'll enjoy your memories of UVa the rest of your life.
Congratulations to both of you! Wonderful time.
Wait, did Bill Self offer you yet?
@brogdonfanpage A big congrats to you! I really appreciate all that you add to this forum! Hoping your able to keep up with the work load and remain such an important contributing member of this community!!!
Wait, Mr. Jefferson doesn't have VIP status?? How do you not give him free VIP access when he created UVa??