4-6 Last Week… how ya like me now?
55-41-2 Overall
@HoozGotNext Locke of the Week 7-5 Nice bounce back on the TCU pick.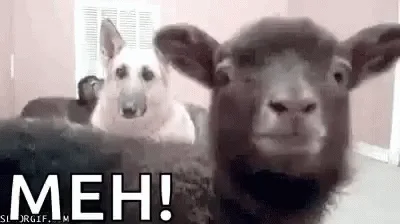 Last week I took it on the chin, but if it's week 11 and I had my first losing week of the season, call me happy. At this point I'm going to end the year up on units and that's huge. This is our final week full schedule/normal week of college football, it goes way too damn fast. But let's enjoy it.
UConn +10 vs. Army
Shout out to my guy @zblakey for pointing this game out to me. This game is a riddle wrapped within an enigma. Army dropped their last 3 games and averaged 7ppg doing so. UConn in on a 3 game hot streak and averaging 27ppg. Why is the line so lopsided? I'm thinking it has to do with the fact that on the season Army averages 7ppg more than UConn and over 100ypg more than the Huskies. Overall Army's offensive production towers over UConn. Give me the recent trend and chalk up the slow start to the Huskies adjusting to life under Jim Mora jr.
UConn +10
Baylor +2.5 vs. TCU
I've had a lot of fun with TCU this season and honestly want to see them make a run for the CFP. It's past time we get some new blood in there. Saturday's game against Baylor will be their toughest test of the season (I know they were in Austin last week). Last week the Longhorns punished TCU in a physical game that took it's toll on the Horned Frogs. I expect them to be a little slow out the gates and Baylor has their own brand of punishing rushing attack that will keep this one close.
Baylor +2.5
Cal vs. Stanford Under 46
Nothing to see here, just two programs that have a combined 9 game losing streak this season. My favorite stat of the week comes out of my research of this one, last week Cal had 9 yards rushing against Oregon St. at the same time the Cardinals racked up 22 yards on the ground against Utah. Remember Virginia fans, your offense can get worst.
Under 46
UCLA +2 vs. USC Over 77
Let's get ready for another classic inside the Rose Bowl. I dislike Chip Kelly but I feel like this game is a shootout that will make Lincoln think he's back in the Big 12. The Bruins would love to play spoiler any chance USC has of making the CFP, and the Pac 12 being out of the CFP before the end of the season is the most appropriate thing in college football. Interesting note, this game has hit the over four years running.
UCLA +2 Over 77
Oklahoma St. + 7.5 vs. Oklahoma
It's not often that Bedlam sneaks up on me but it certainly did this season. Guess that's what happens when the Sooners aren't in the top 25 and Okie State is barely ranked. The Sooners are at home and you have to think that's pushing this line by 2-3 points. Oklahoma State has struggled finding consistency on offense this season and the Oklahoma defense is a great cure for that ailment. Doesn't hurt that OU is also 1-5 ATS this season.
Oklahoma St. +7.5
Arkansas +2.5 vs. Ole Miss.
Alright I'm fishing a bit in this one. Both of these teams have had some devastating losses this season and I'm not exactly sure how they will show up on Saturday. Last week the Razorbacks gave it there all trying to knock off LSU and came up short, meanwhile Ole Miss suffered a similar fate against Bama last weekend. Give me Arkansas to get tough and find the elusive big game win they've been hunting all season.
Arkansas 2.5
Tennessee -22 vs. South Carolina
Yup that's a mighty big number, but I'm biting. Last week the Vols boat raced Mizzu by 42 points, I think they are still focused. The Vols likely can't make the CFP but they still have a lot to play for, top of that list is Hooker's Heisman campaign. Coach Heupel knows that producing a Heisman winning QB could be an even bigger shot in the arm for recruiting than playing in the CFP.
Tennessee -22.
Wisconsin -10 vs. Nebraska
I almost want to put one those "How it started/How it ended" memes here about these two teams, but that would imply things were going well for Nebraska. It's shocking that the NW lost in Ireland to open the season could look worst as time goes on but it does. Wisconsin has an opportunity to save a lost season and get bowl eligible with a win. I like them to take advantage of that motivation and get the win on a cold day on the road.
Wisconsin -10