"I expect him to have a pretty significant role next season."
Don't love that
Ladies and gentlemen…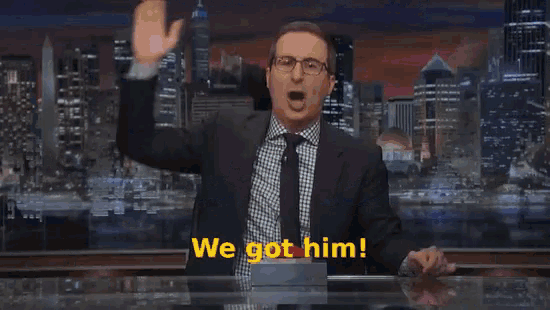 Hopefully 15-17 minutes a game behind Ryan Dunn is a significant role
Are we sure BVP won't be playing in a Jacob Groves mask?
Lol Groves 38% from 3 and a little taller
And we know what he looks like against P6 competition.
I like Groves as somebody who provides playable depth, shooting, and experience. Is he going to be an All-ACC guy? Probably not but that doesn't mean he won't play an important or valuable role.
Not on this level, but a lot of attention given to the multiple UConn transfers who were in the bench in their rotation. Calcaterra and Alleyne - neither wowed with stats but provided high floor depth. View this as the Same. Need it to be a decent team.
Groves is a much better shooter than BVP. I really like BVP, really great guy. But he was not a good shooter coming in and was not a good shooter last year. He was really good at some things but he wasn't a great fit based on the teams needs. Groves is a better fit, comes from a high major, and will be a very good complimentary player.
Provides much needed depth. I know there's BVP comparisons etc and even some fear. But the bottom line is Uva needed(s) capable bodies especially bigs and he is that.
Groves may also help solve the bond puzzle
You can play Bond at the 3 with groves at the 4 because groves can shoot
Whereas you might not want much of bond and Dunn next to each other
The nightmare scenario is we play Bond at the 4 and groves at the 5 as the starting from court all season lol
How would everyone rank their excitement for our incoming transfers? I'd go
Rohde
Minor
Harris
Groves
Happy about all of them though! If Tony wants them to be Hoos and they want to be Hoos, then so do I.
To that point, I firmly believe if BVP was brought in this offseason instead of last he would be playing behind Dunn and Minor in the rotation. Maybe closer to 20 mpg than 15. I see Groves as a low risk, fairly high reward guy to bring in as a piece off the bench.
Agreed…I think any takes that think Groves=BVP are mistaken at best…this is smart roster construction
All I want to know is can he foul people with his face?
Evan Nolte vibes to me.
Will maybe get some good, some bad. A role player though that will be forced into more minutes.
I like the pickup. I was biting my tongue the whole time when they were going after Minor and Jennings…like wtf…we need a floor stretcher lol And yeah to me significant role is 15-20 min a game which is probably about what he'll get. First big off the bench.
Same rankings for me, a three-guard lineup of Reece(!!), McKneely, and Rohde makes me veeery excited