Joe and the Nets play tonight at 7:30 on NBATV.
Seems like from some cursory glances at social media, the Celtics-watchers were most excited that Hauser was holding up on defense just fine, as that's going to be his key to being able to be on the court.
Brogs getting to rest and not have to go full bore for 82 games is going to be a huge boost to his game. Keep them legs fresh and lock n load for the playoff.
Concur - if he can stay healthy - he is awesome with the 2nd unit … they blew that game wide open.
I can also see him being a closer down the stretch esp. in the playoffs. That's a sure ballhandler you need to help initiate things. A piece they were missing last season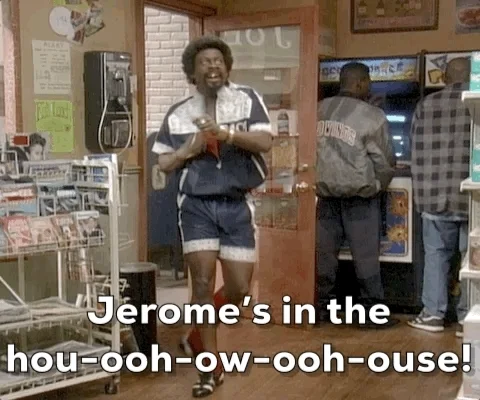 Just saw Kyle Guy in his first two games in the Spanish League is 9-13 from 3 (69.2%)
Happy for him. Now go get some buckets.
If I'm reading the news stories right, there's 1 roster spot available on GSW (or 2 if Iguodala decides not to play), right?
Though this tweet says they're only planning to roster 14 to save some tax money: https://twitter.com/anthonyVslater/status/1576425667893559296
I guess maybe the two-way contracts are up for grabs?
I think so, didn't they get rid of McClung to sign Ty? I think he was maybe going to be on a 2-way.
How does it work with Ty's salary? If GS puts him on a 2-way, does OKC pay the guaranteed portion of the rookie contract? Or is GS responsible.
Need an advanced degree in capology for this stuff…
The NBA Cap is maddening sometimes.
I assumed like you they cut McClung to clear space for Ty, I'm pretty sure McClung was on a 2way and not fully rostered.
Great question on what happens if Ty goes 2 way, I'd assume GS has to be on the hook, that was part of why OKC traded him to free up more space.
I get the warriors leaving the 15th spot open for tax reasons, but haven't they said f$ck it about the luxury tax for the last 10 yrs?
This article lays it out as best I've seen it. Key part:
Golden State has 14 players on guaranteed contracts after the return of Andre Iguodala and is expected to keep its 15th slot open due to luxury tax concerns. Jerome and Lamb are likely competing for two-way contracts, and those are currently held by Lester Quinones and Quinndary Weatherspoon .
If Lamb's name sounds familiar:

Damn that's a tougher spot than I thought. Reminds me of a debate I heard earlier this summer on should the Heat keep Haslem on the roster or free up that spot and make him a coach.