Relax it all works out in the end. In CTB we trust.
When do Keels, Murray, Kaufman want/start to come off the board? Are there dominoes that need to fall, some external time crunch, or is it just weird this year and will play out the way it plays out. Seems like CTB is willing to let this recruiting season play out without a pressing need for next year. Any inkling on when recruiting will normalize (the way the B10 and PAC are going, it doesn't look like the NCAA will lift the dead period before next year)? Last, why in your mind is Keels the most important recruit in the country right now as he, at the end of the day, isn't a must-get except for possibly Virginia? Many thanks on the article as I was in severe withdrawal and having to rely on my non-recruiting vices to get through the day - a poor substitute for mainlining HGN'S insights.
I almost included Mason Miller as a guy to watch. Corey Evans dropped UVA in there today. Good strategic move hedging Kaufman. He's Mike Miller's son, thus the old Memphis crystal ball picks. Mike was an assistant under Penny Hardaway, but has left the staff.
Murray won't make it out of Sept. 2. Keels. I think soonish, within the next month but no guarantee. Big drop off to 3. Kaufman. Could go into Nov but I do think he signs early.
No idea. Coaches have told people not until Dec at earliest. I'm sort of hopeful they'll let recruits visit in Oct or Nov even if coaches aren't allowed out.
Instant impact guy that should be around several years for one of the best teams in the country. I think when you look back 5 years from now there's a good chance he has the biggest impact on CBB in the class.
Great stuff as usual @HoozGotNext!
If Keels and Kaufman wait until Spring, how do you think the staff will react in regards to moving on to 2022? Will offers go out in the fall or is everything on hold (at least for new offers) until 2021 is finalized and coaches can get back out to recruiting in person?
Do you think UVa and Villanova could have an advantage from a roster standpoint for Keels? Each seem to be set at the spot/spots he would play. Duke, on the other hand, could be all over the place with who may leave or come in.
Maybe in a small way UVA is seen as safer than Duke. But I think he believes he'll play plenty anywhere because he should. It's more about how he'll be used.
Lots of chatter picking up with Lucas Taylor over on the UNC board. Some of their fans very much want to offer him. I have a feeling he is one of the players the pandemic kept from exploding into the top 50/75. I think last we talked @HoozGotNext you said staff may have moved on. Was there a change to keep in contact or is it still the same situation?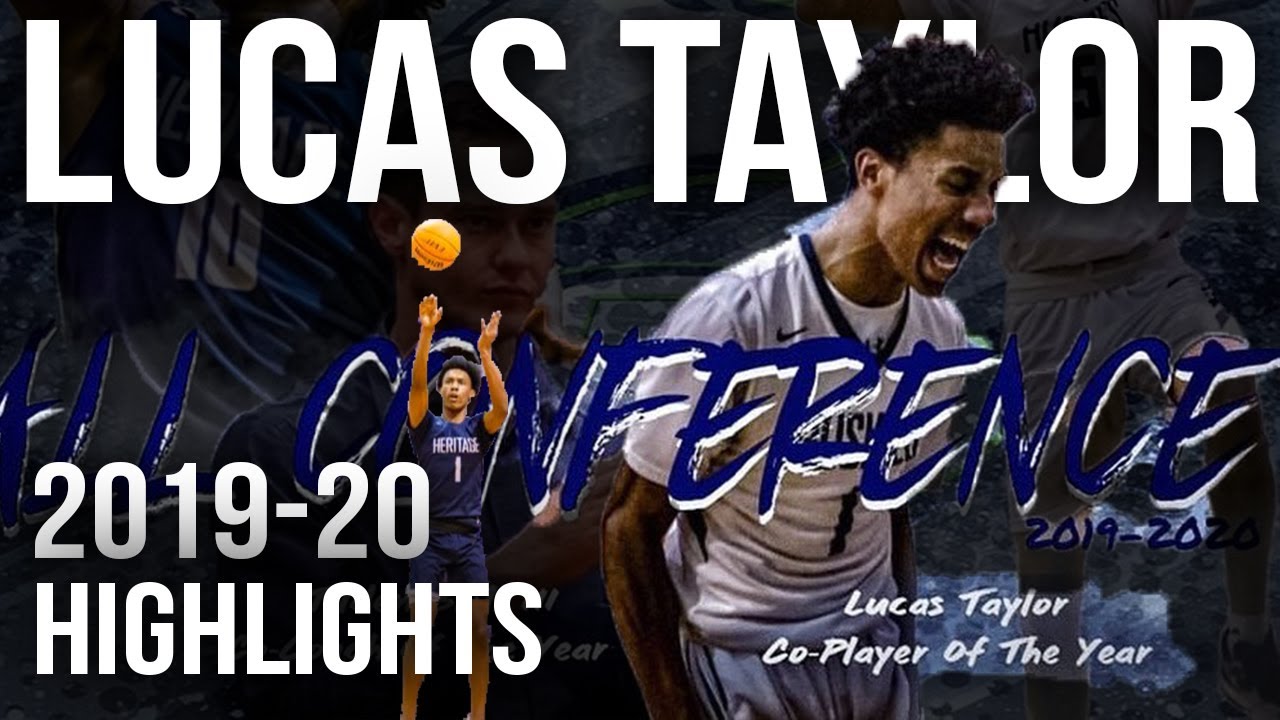 Obviously this is not Tony's MO at all, but offering Lucas Taylor as a way to force UNC to offer him would be a shrewd move.
I mean Lucas Taylor is pretty good. I think they are eventually going to offer him anyways. They need a 3-4 year shooting guard along with Sallis and combo guard D'Marco Dunn (their top two guard prospects at the moment along with Harrison Ingram).
Taylor is mad underrated
They're still in contact with Taylor, or were at least were a couple weeks ago. I doubt they go for it… Just pointing out that there's still some quality known options on the table without even getting into the guys that are only starting to take off from summer.
. .
I know if Keels doesn't end up here the program will be fine (and that CTB will have done everything possible)…but, man, I'm sure going to be disappointed…
Umd site has another Murray update today. Still says them vs Stanford, deciding in next two weeks, for what's its worth, which is likely nothing.
Maybe you've addressed this some in the past, but wouldn't you expect the transfer market in Spring 22 and Spring 23 to be extremely active given that the lack of summer evaluations will result in many players in the class of 2021 being under-recruited?
Yeah transfers are going to explode. It's going to be like a perfect storm the next few years with this and the one time waiver rule. It'll cut both ways too. There are a lot of 2021 recruits going to high major programs that aren't nearly as proven as they would be in past years. I selfishly wish UVA was being more active so I could have something to talk about lol But I kinda think they're playing it right staying away from that.
I selfishly wish UVA was being more active so I could have something to talk about lol
No - I think UVa should only offer one player a year - that way we can spend months anguishing over that one recruit and our almost certain impending failure to sign said player rather than anticipate multiple jiltings. (Tongue planted firmly in cheek). That being said, is there anyone that IU has NOT offered this cycle?
I've mentioned this in a past thread, but VT makes pretty much any team look tame in comparison. Wake, Texas A&M, and Maryland also have a bunch of '21 and '22 offers out based on Verbal Commits.
Just curious, are there any '21 names below the radar that aren't for public consumption? Everyone knows Bennett likes to work under the radar so it wouldn't be surprising.